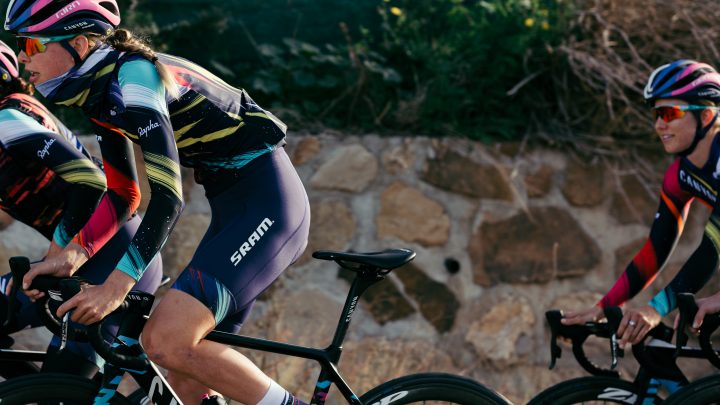 From winning the 2018 CANYON//SRAM Zwift Academy, Ella Harris has gone from strength to strength in her first two years as a professional cyclist. The New Zealander rider notched her first UCI win, won youth classifications and secured her first Women's World Tour top ten in the 2020 season, further validating the Zwift Academy as an innovative talent identification program.
Ella extended her contract with CANYON//SRAM Racing for an additional two years, through to 2022.
"It's true CANYON//SRAM is the only team I really know since winning the Zwift Academy, but I'm certain I've started right at the top and would be hard pushed to find somewhere else that could compare," said Ella confidently.
"As soon as I was offered another contract, I didn't hesitate or even contemplate any other options. It was a clear decision for me to continue in an environment that I know will provide me with all the opportunities to improve as a rider and become the best that I can be. I've had a fantastic two years with CANYON//SRAM and am really excited at the fact that I'm only halfway through. It feels like a second home to me and it's motivating to think about the further steps I can make in the sport with the backing of such a fantastic team and its partners."
"I would like to be in good shape again for the national championships in mid February to give these a decent attempt, before returning to Europe at a physically top level. I want to gain more experience in the larger races, take to the start-line of events that I was destined for in 2020 and improve in my own performance and in my contributions to team objectives. My work in progress is also to become stronger and healthier than prior to my injury, so I will keep chipping away at this and improving within off-the-bike aspects."
Ride to Advance.
Race to inspire.
Break away to challenge.